Tips for Creating Your Own Hanging Gardens of Babylon
Posted on: 16th November 2017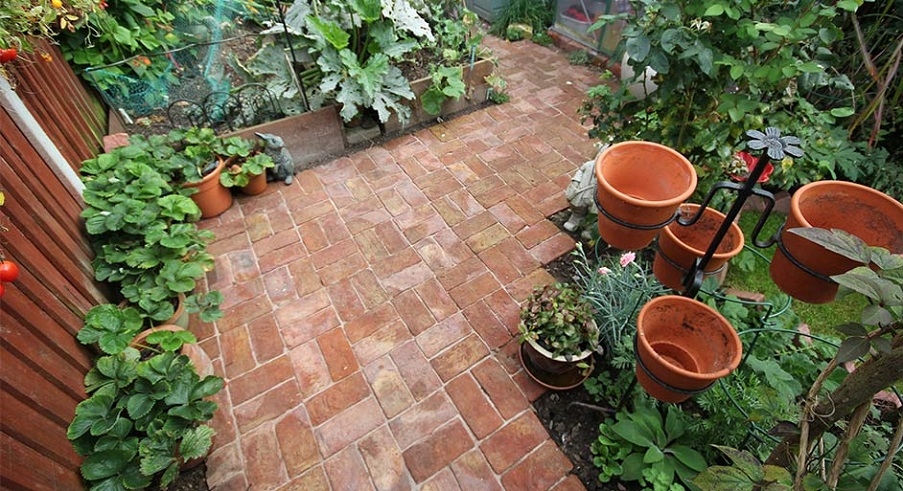 One of the original Seven Wonders of the Ancient World, to this day the Hanging Gardens of Babylon remain a source of inspiration for gardeners and landscapers alike. With depictions of its plush green vegetation, large fountains, waterfalls and towering structures, the gardens of Babylon have remained famous to this day. It would be impossible to fully replicate the gardens in the backyard of your suburban semi but, in this blog, we will be talking about why you should take inspiration from them.
Brief History of the Hanging Gardens of Babylon

Although not an area that is currently the safest for tourists, Babylon in modern day Iraq is a site rich with history. The gardens that gave the place its fame was supposedly built by King Nebuchadnezzar for his homesick wife, Amytis of Media, in 605 BC. There are differing theories, as to whether the gardens actually existed or were in fact situated somewhere else. Multiple Greek and Roman manuscripts and texts, portray the gardens as hot, vivid landscape filled with lush vegetation spanning over 75 feet into the air.
Despite all these depictions of the garden, to this day there has been no concrete evidence of them found by archaeologists. This leads many to speculate if the gardens were just mythological, although other believe the garden were not actually situated in Babylon. Nineveh is the other possible site of the gardens. Although this would have been a highly dangerous claim to make to King Nebuchadnezzar, due to the fact that Babylon and Nineveh were often in bloody conflicts.
How to Make Your Own Babylon Garden?
It would be hard to completely replicate the gardens with its hundreds of plants, large fountains, pools, waterfalls and palaces, but you can take inspiration from the gardens with a few garden features. Here are some ways you can replicate the Gardens of Babylon in your own back garden:
Water Features – The use of water would've been vital for the gardens in the hot desert climate of Iraq. If you want to add a more modest water feature you could consider adding a pond to your garden, instead of pools and fountains.

Exotic plants – Obviously, the climate in the UK is very different to that of Babylon 2,500 years ago but this shouldn't limit your plant options too much. Here is a list of the best exotic plants for UK gardens. To stay true to our theme you should consider planting the plants in hanging baskets.

Sweeping paved paths – The gardens were described as having paths winding through them for the lady Amytis to enjoy her surroundings. Here at Knights Paving & Landscaping we specialise in paving. Have a look at our case studies and find out for yourself.
A seating area in the shade – The heat that those in Babylon are subjected to, is again very different to that in the UK. Seating areas out of the eyes of others and the reach of the sun were present in the gardens too. If you fancy a more modern seating alternative you may want to consider built-in seating.