Baby Boomers: A Generation in Love with Landscaping
Posted on: 21/02/2018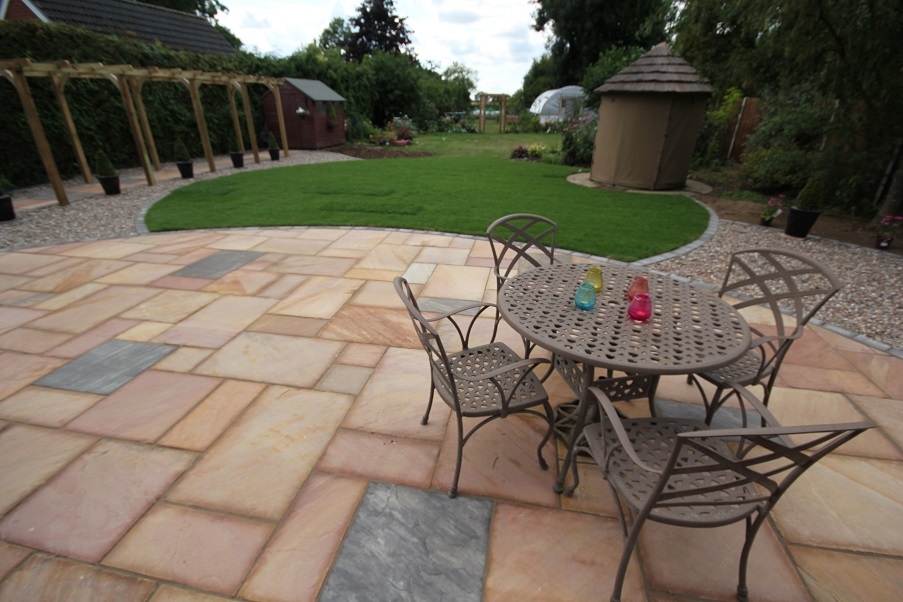 Following the end of World War II, the average age of those getting married dropped, and the number of children increased dramatically. The children born between the mid-1940s and 1964 can call themselves a baby boomer. In this blog, we will be talking about how baby boomers should look to update their gardens to suit their lifestyles now that this generation is enjoying retirement.

What Do Baby Boomers Do?
Obviously, we can't speak for the entire generation of baby boomers, but many of those within the generation are enjoying their pensions and the retired lifestyle. Money they have saved by investing in property is spent on exotic holidays, home improvements and spoiling grandchildren. Many baby boomers take extreme pride in their garden spaces and enjoy hosting little gatherings with family and friends. 
How Should Baby Boomers Update Their Garden?
Here are some of the best ideas baby boomers should consider for updating their garden spaces:
Patios – A new patio is the ideal place to host your small (or large) gatherings. Having a new patio paved provides you with the perfect place to light the barbecue, pop the prosecco and party like its 1969! 

Paved paths – Although they won't like to admit it, getting around their gardens is starting to become a more difficult task for some of the older baby boomers. Adding paved paths around your garden is an easy way to improve safety and accessibility. They also make a great track for the grandkids' tricycles.

Built-in seating – Sitting back and enjoying your garden space will never be easier than when you have your own built-in seating installed. They are perfect for relaxing and can be designed to suit any garden, making them the ideal choice for those baby boomers who love to relax and take in nature.

Raised flower beds – If constantly bending down to tend to your plants is becoming a pain, literally, raised flower beds are a good option to aid you. Choosing raised flower beds also puts your flowers and shrubs at centre stage, which can be important if you are trying to impress your guests.

How We Can Help
Here at Knights Paving and Landscaping, we have been in the landscaping industry for over 30 years now. In this time, we have seen our work transform the lives and garden spaces of our customers, many of whom are in the baby boomer generation. We are highly-experienced pavers, with our own five-step paving process meaning we deliver the same high-quality work to all of our customers. We also offer a paving cleaning service which can help return your patio and paths to as good as new. Our work comes with a lifetime guarantee and we have hundreds of customers who are happy to reiterate the quality of our work. 
Interested in having any of these updates made to your garden space? We can help, call us on 01603 360548 or email us on enquiries@knightslandscaping.co.uk.
Follow us on Facebook and Twitter for the latest company news.