The Trend for Built-in Garden Furniture
Posted on: 01/11/2017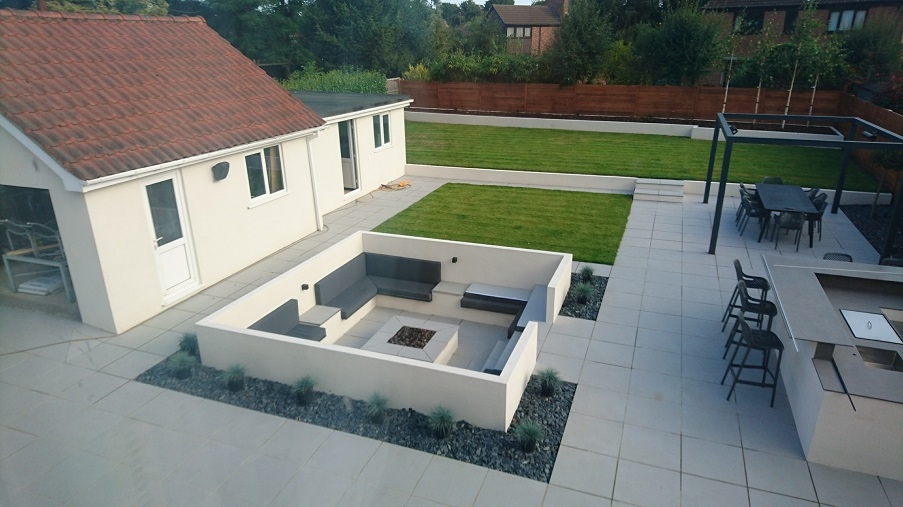 Built-in garden furniture – furniture that has been constructed as part of your patio - is increasing in popularity. Having been in the paving industry for over 30 years, we have been in the ideal position to observe the rise in popularity of built-in seating. It makes total sense for people to combine the two things they love most: their gardens and relaxing.

Seating for All Types of Gardens
The options for garden seating are many and varied, but freestanding furniture has its limitations. Wood ages quickly with exposure to the elements. Plastic gets blown over easily by the wind. Built-in furniture is always there when you need it. Just throw a cushion on and you are good to go! When you are not sitting on it, it can house pot plants and other garden features.
Built-in Garden Furniture works as a space-saving measure for smaller properties – no more stacked up plastic chairs filling up your shed. Removing the need for additional seating, the built-in seating can also be used for storage and being permanent, there is no risk of it becoming damaged by weather conditions.
In larger gardens, built-in seating can be a real feature – a sunken patio with benches or sun loungers built in can be a real suntrap in the right position. One of our big summer projects included built-in garden furniture, outside bar and catering facilities and a firepit.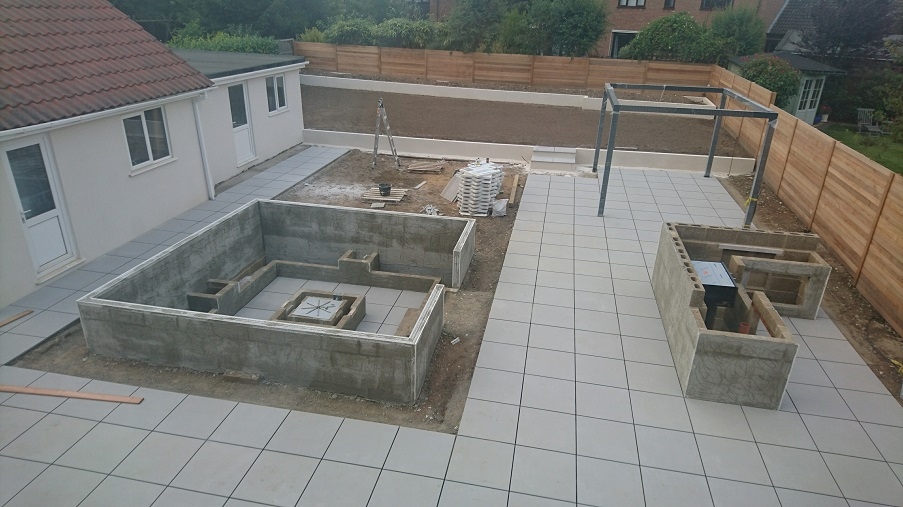 Designing Your Built-in Garden Furniture
Obviously, sitting down will be the main use for your seating area. However, there are plenty of other details you'll need to consider. Think about storage, comfort and aesthetics. You'll want to ensure that your built-in area fits the design of your garden. There are many different materials you can use for your seating area. We can incorporate paving, concrete and hardwood in your new seating. Check out our Pinterest board with built-in garden furniture ideas to inspire you.
As with all our other products, your built-in seating area will come with a lifetime guarantee.
Do you think a modern built-in seating area could complement your garden? Contact us on 01603 360548 or email us: enquiries@knightslandscaping.co.uk.
Follow us on Facebook and Twitter for the latest company news.