The Best Outdoor Furniture for Your Patio
Posted on: 05/07/2017
A patio is a functional space. Whether you are gathering friends and family for a barbecue or enjoying a moment's peace in the sunshine with your Kindle, to make the most out of your patio, you are going to need some patio furniture. But should you opt for plastic, wood or metal? Here's our advice on the pros and cons of each.
Plastic Patio Furniture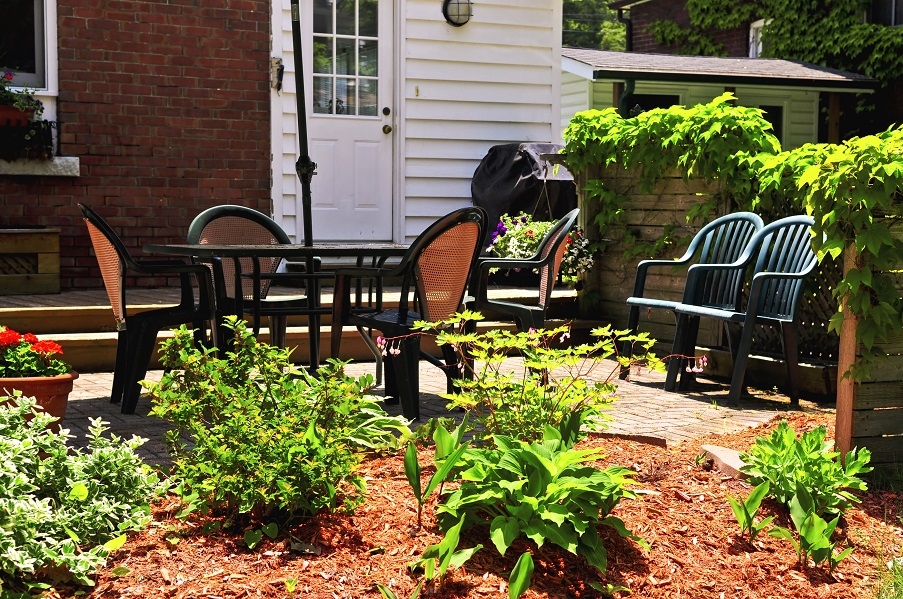 Pros. Plastic is a cheap and durable material that can be moulded into any shape. This pliability means that comfortable curves that fit the shape of your body can be included in the design.

Cons. Prolonged exposure to hot temperatures can damage plastic. Some plastics go brittle if left out in the sun, others can soften. Both these types lose their integrity and will leave a chair unable to support the weight of its occupant. Strong winds will blow plastic furniture over.

Wooden Patio Furniture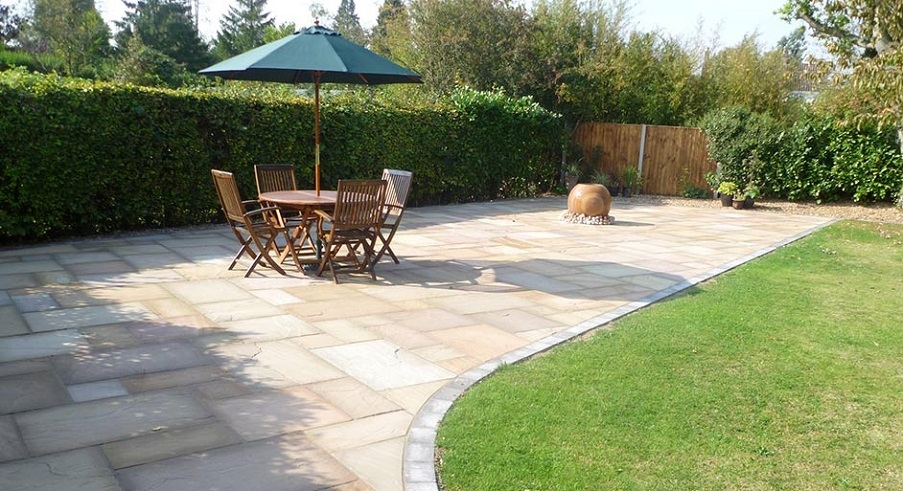 Pros. Wood has a timeless charm. Furniture manufactured from hardwood can be left outside and will weather naturally changing colour as the seasons pass. Wood will not be damaged by heat from the sun (but it is flammable so keep your BBQ some distance away!)

Cons. Hardwood is expensive. Softer woods will need staining to survive the elements, but you should still get a good few seasons use out of properly maintained softwood furniture.

Metal Patio Furniture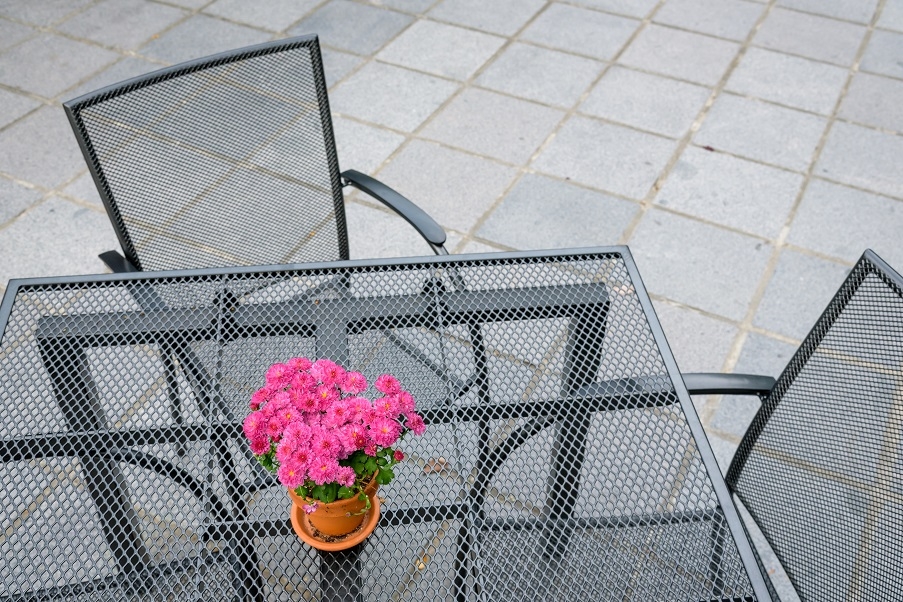 Pros. You can choose between heavy furniture manufactured from cast or wrought iron or more lightweight aluminium furniture. Metal furniture looks great and the heavier varieties will stand up to strong winds.

Cons. Metal conducts heat. Make sure you have a cushion if the weather is too hot as your metal seat will heat up in the sun hot enough to burn skin.

We hope this is helpful for you when you are choosing furniture. If you already have your dream furniture set, but want a decent patio to display it on, then please get in touch. We lay quality patios and driveways at reasonable prices and they come with a lifetime guarantee. Call us on 01603 360548. Alternatively, you can email enquiries@knightslandscaping.co.uk and a member of our team will get back to you.
For regular tips on improving your garden, follow us on Facebook and Twitter.