Growing Up: Vertical Gardening Ideas
Posted on: 29/11/2017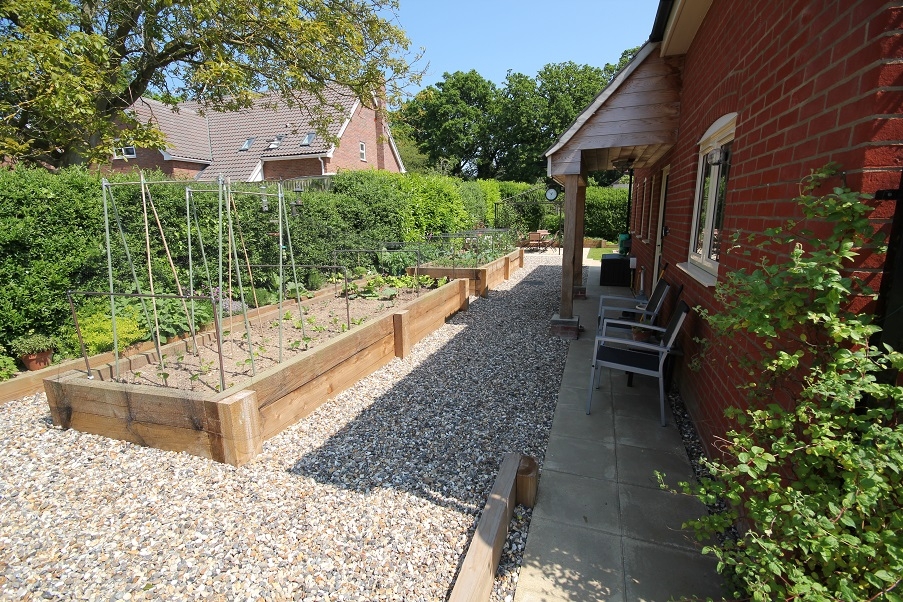 In modern times, gardening has taken an upward turn. With the creation of vast skyscrapers, gardeners and their plants have had to adapt to the heights of modern society. But even in the humble suburban back garden, people are exploring a third dimension. In this blog, we will be talking about the trend for vertical gardening and sharing some ideas for how you can create a vertical garden.
Taking Your Garden to Another Dimension
Your garden is a lot bigger than you imagine. Instead of thinking about the square meterage of your garden, you should be measuring it in cubic metres. Traditionally, trees and shrubs made up the third dimension, but there are other imaginative ways to expand your growing space:
Green Walls
A green wall is a wall covered with plants growing up it or trailing down from it. Similar to green roofs, green walls are beneficial to both properties and the environment. Green walls have been around since the late 1930s, created by Stanley Hart White, but came more popular in the late 70s in Germany. Green walls are easier than you might think to implement and have many benefits that make it worthwhile:
Space saving – Green walls free up more space on patios and balconies, making them perfect for properties with less space available.

Less attention required – Depending on the plants you choose, green walls often require less attention than potted plants. They will not need such frequent watering and some species don't need pruning.

Recycled wall systems – Many green wall systems can be produced from recycled materials. Pallets and old flower boxes are often used in green walls and can be used creatively. Here are some homemade green walls people have made.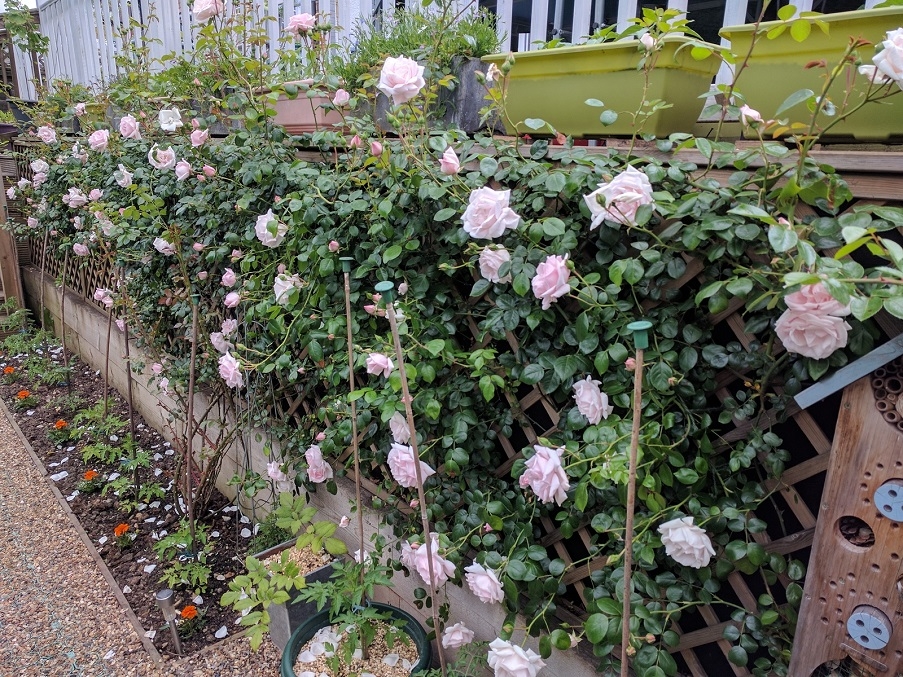 Hanging Baskets and Trellises
Hanging baskets and trellises are traditional gardening structures. Due to the fact they can be attached to walls they have become popular in vertical gardening:
Attractive but efficient – For hundreds of years, hanging baskets and trellises have been used in gardens to provide a third dimension for floral displays.

Upcycling – Hanging baskets and trellises can all be recycled and upcycled from other garden objects. Here are some ideas for your homemade garden trellis.
Creating the Space for Your Vertical Garden
If you have a patio or balcony make sure you clear enough space for the plants and containers to be placed. Building a vertical garden in your back garden is an easy thing to do. Covering a garage wall or a side of the house is one option, but you could also add some raised flower beds and trellises.
If you would like to have the perfect space created for your vertical garden we can help. We are highly experienced when it comes to landscape gardening and can create the perfect patio or raised flower beds. To see what we can do for you and your garden, view our gallery.
Feeling inspired and want your own vertical garden? Contact us, call us on 01603 360548 or email us on enquiries@knightslandscaping.co.uk.
Follow us on Facebook and Twitter for the latest company news.