A Merry Christmas To You from All of Us at Knights Paving & Landscaping
Posted on: 21/12/2017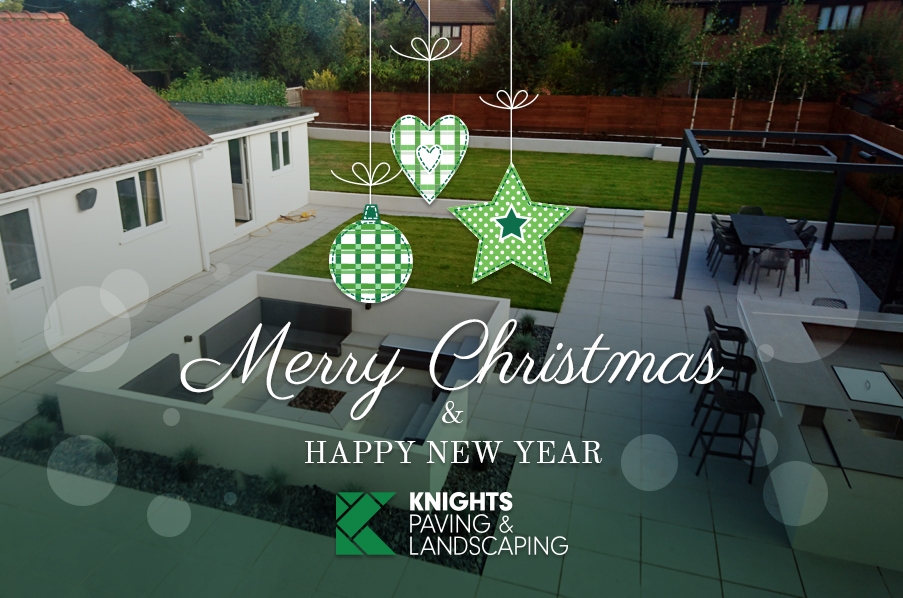 Please Note: We are closed over the festive period, from Friday 22nd December to Tuesday 2nd January 2018. Our communications will be being monitored over the festive period, so you can email us on enquiries@knightslandscaping.co.uk.
Our Reflections on 2017
2017 has been a year of hard work from everybody at Knights Paving & Landscaping. We have been very busy this year and have travelled to many different parts of the region, completing a variety of jobs. Our work has helped transform various different properties around the county and we are looking forward to continuing this in the new year.
Looking Ahead to the New Year
2018 is already shaping up to be a very busy year, with a variety of different jobs already booked in. We are looking forward to meeting our new customers and working to improve their properties. We have big plans for the new year and we are looking to add more staff to our growing team. Starting with Emma Knight – who amongst other duties will be looking into improving how we market ourselves.
Christmas Message
Christmas is now just days away and we have been reflecting on the past 12 months. We would just like to start off by saying thanks to our amazingly, hard-working staff who dedicated much of their time to their work. Also, while on the subject of thankyous we'd like to thank our customers for all of your continued support, our success wouldn't have been possible without all of you.
Have a great time over the festive period and see you all in the new year!