How Driveways and Landscaping Improve the Kerb Appeal of Your Property
Posted on: 24/11/2017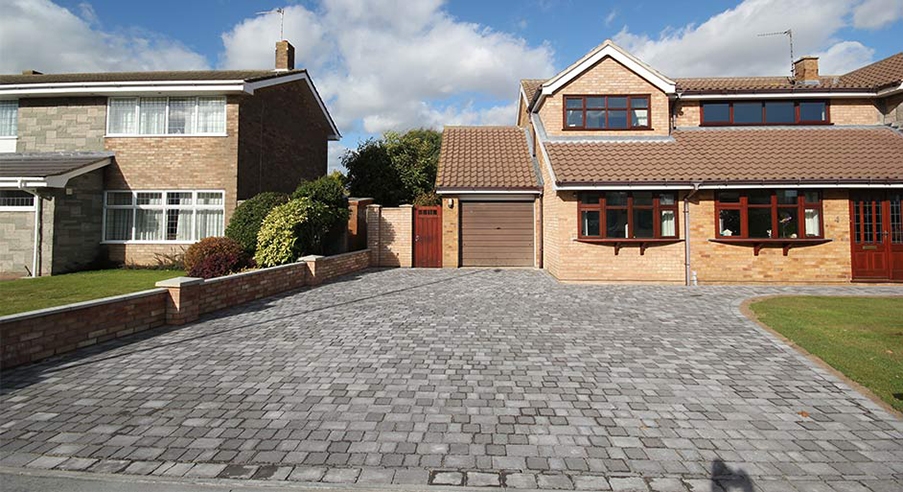 'Kerb appeal' is one of those phrases that people find a little bit annoying – chiefly because of its overuse by estate agents. Nevertheless, it does express a genuine phenomenon. Houses that look more attractive are worth more. Two key ways to increase the kerb appeal of your house are to pay attention to the driveway and the garden.
A Paved Driveway
One of the first things that guests (or prospective buyers) will see when they arrive at your home is the driveway. A smartly paved driveway in an elegant brickweave gives a very different impression to a muddy streak with weeds poking through it. All paved driveways from Knights Paving and Landscaping come with a lifetime guarantee.
A Landscaped Garden
At the very least a garden should be trimmed back and weeded before you put a house up for sale. However, if you really want to increase the kerb appeal of your home then you should landscape it to make it attractive to your prospective buyer. For instance, if you want to sell your house as a family home, then a smart patio and large lawn area surrounded with robust non-toxic shrubbery will certainly appeal to the parents of young children.
Paying a bit of attention to the exterior of your home can increase its value and will significantly increase the chances of a quick sale. Most people want to move into somewhere that won't require years of effort to bring up to a decent standard.
For more information about any of our paving or landscaping services, please don't hesitate to get in touch. You can call our office on 01603 360548 and arrange for Richard Knight to visit your property and chat about what improvements we can make for you.
What have you done to improve the kerb appeal on your property? Let us know on Facebook and Twitter.